Year Completed: August 2018

Slip Count: 125 + 460′ Broadside
Two new floating systems installed within an existing facility, including a service pier with fuel and pump-out amenities. The dock-mounted attendant building serves as this facility's new hub, which also features a premier ground-fault electrical monitoring system. Chain-anchored wave attenuators were also provided to create a more sheltered environment for new piers.
Phases 1 & 2 of entire marina renovation complete as of August 2018.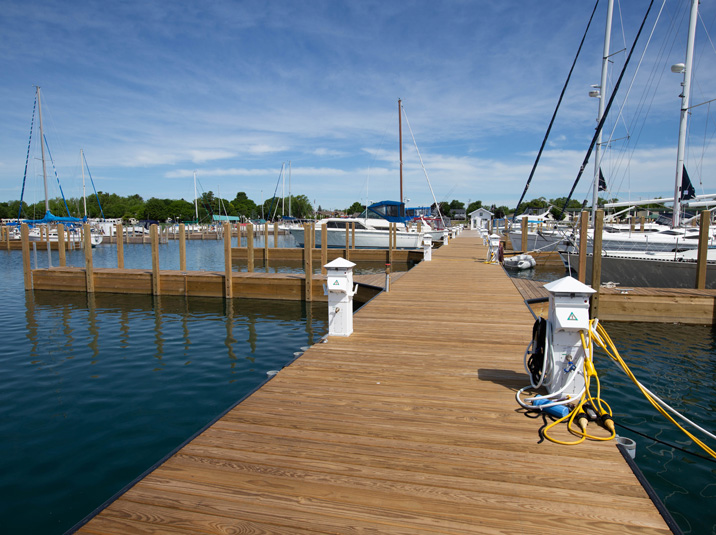 Boaters previously voiced displeasure with the long distance between dockage and restrooms – over 2,000 feet from the furthest berth.  As a result, slips are now located much closer to the Bath House.  A short walk down either pier and up an aluminum gangway that blends seamlessly with the seawall promenade places boaters immediately onshore.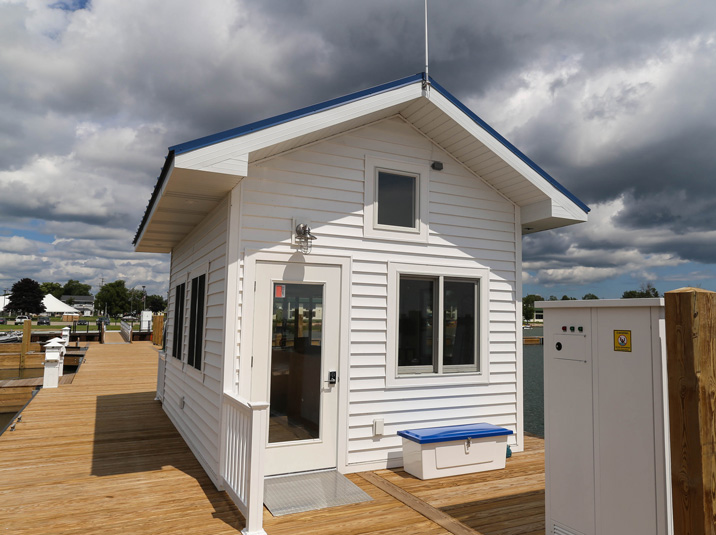 The new service pier includes a Harbor Master's building, pump out, gasoline and diesel service, and a state-of-the-art electrical system.  Dock-mounted substations result in fewer (and smaller) electrical feeders, thereby reducing overall project expense.  Additionally, the inclusion of a triple-redundant ground-fault monitoring system allows staff to maintain a safe marina environment while also greatly minimizing system downtime in the event of an electrical fault.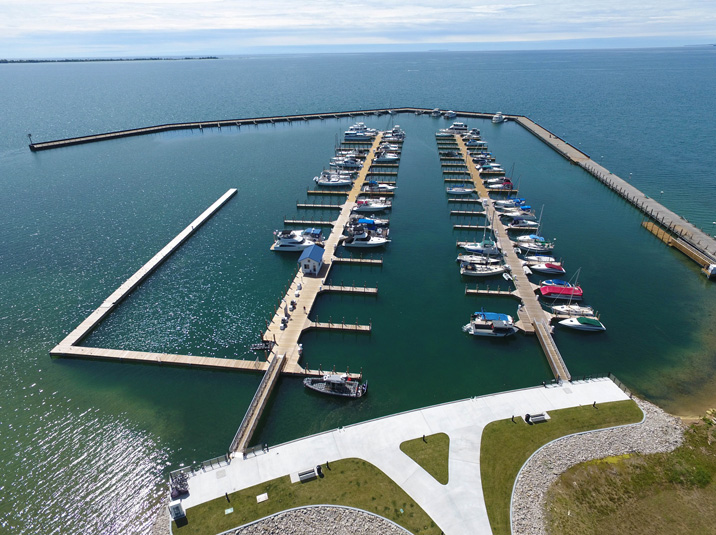 FDS installed two new floating piers, an independent broadside mooring dock, and a connected wave attenuator to shelter the harbor from Tawas Bay's eastern exposure.  This effort represents the first of a multi-phase marina renovation program more than ten years in the making.  With the completion of Phase 2 in 2018, this facility is amongst the most modern marinas in the State of Michigan.